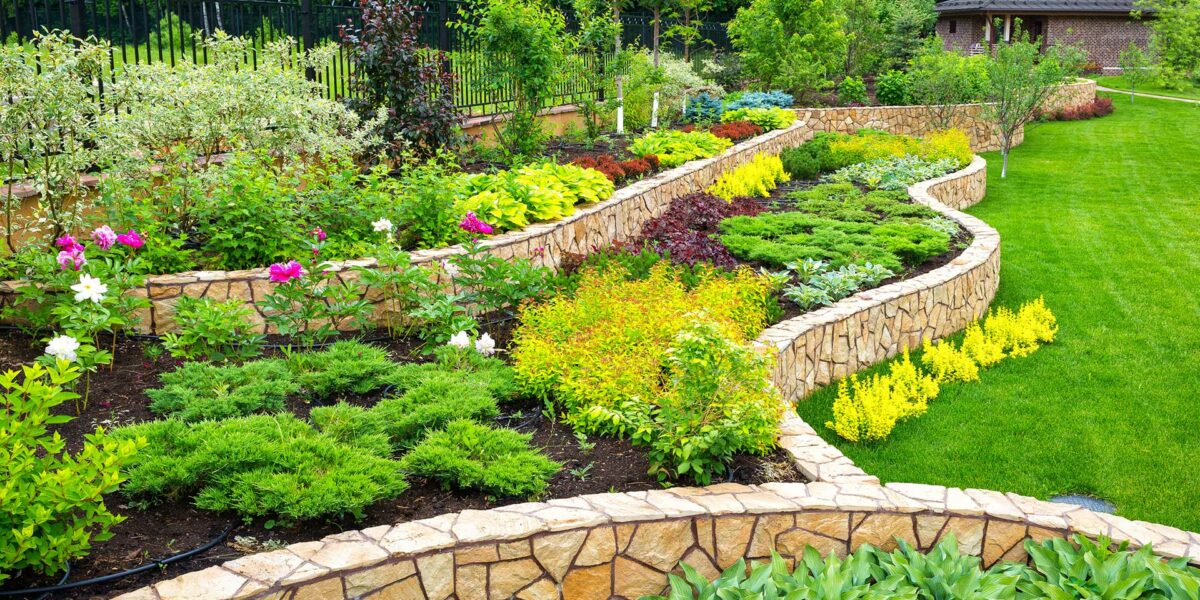 Landscaping is an art that takes creativity to produce beautiful results the same as it does for musical or painted masterpieces. However, when properly applied, landscaping provides aesthetic beauty to your surroundings and value to your home or other property while contributing to the health and maintenance of your property.

Achieving such results, however, is much more than planting a few shrubs and trees in the yard, sticking some clumps of flowers along the walkway, and installing a few lighting fixtures to highlight them after dark. Landscaping that both pleases the senses and adds value to the home is a result of utilizing various elements of creative design that best accentuate the surrounding landscape and atmosphere. KV Services has been helping Maryland, DC and Virginia homeowners and businesses see their property in a whole new way by transforming their outdated or unkempt exteriors into picture-perfect spaces that are as breathtaking as they are functional.

Our work has proven to increase property values and add curb appeal. We are the designers, and the builders, which ensures the same level of quality throughout the process, instead of having a separate firm build from someone else's plans.

Service Features

New Properties Program
KV Services will get your outdoor needs fulfilled with sprouting green grass and beautiful gardens at your new property. We are experts in grading, new sod and seeding.

Residential Program
Its not too late to create that dream oasis right in your back yard. Hardscaping, lightscaping of a little landscape TLC, we have you covered. Landscapes MD offers monthly packages as well to maintain your yard throughout the season.

Commercial Program
Our landscapers are experienced and skilled at professionally maintaining your grass, flowerbeds, trees and shrubs to ensure they look beautiful and healthy. Your business' curb appeal says a lot about your brand!