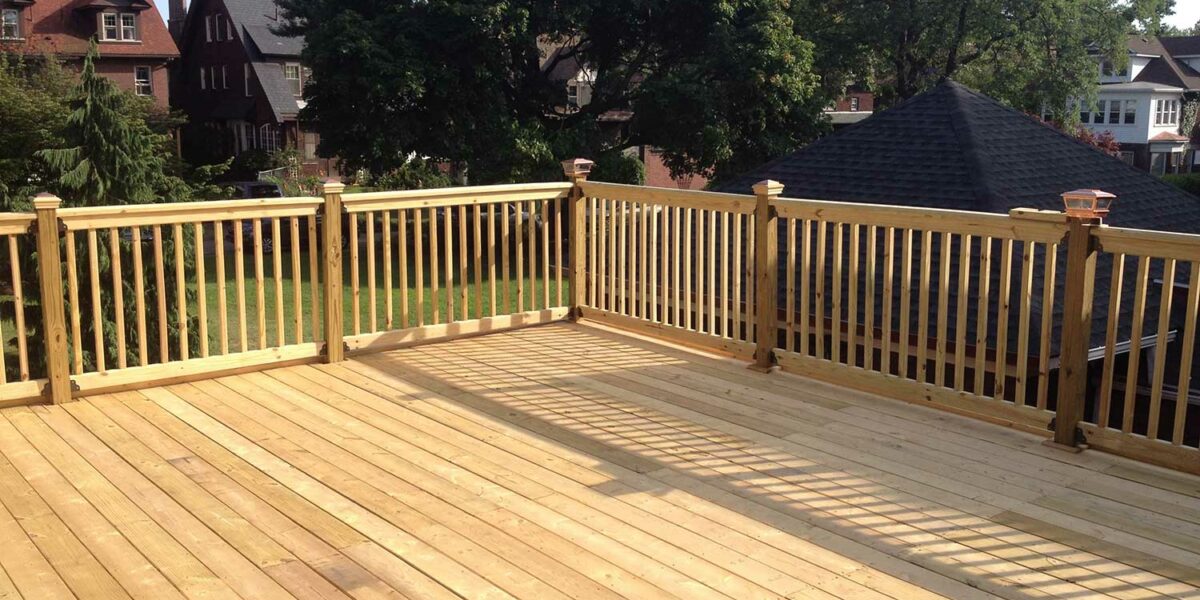 Unlock the full potential of your outdoor space with our top-notch deck installation services at KV Services. Our team of skilled professionals specializes in creating beautiful, durable, and functional decks that seamlessly blend with your home and enhance your outdoor living experience.

Why Choose Our Deck Installation Services?

Customized Designs: Your outdoor space is unique, and your deck should be too. We work closely with you to design a customized deck that suits your aesthetic preferences, complements your home's architecture, and meets your lifestyle needs.
Quality Materials: We source only the finest materials to ensure your deck stands the test of time. From premium wood options like cedar and redwood to low-maintenance composite decking, we offer a wide range of materials to suit your taste and budget.
Professional Craftsmanship: Our experienced craftsmen take pride in their work, ensuring precision and attention to detail throughout the installation process. Your deck will not only look stunning but will also be built to last.
Safety First: Safety is a paramount concern for us. We adhere to industry-best practices and building codes to ensure that your deck is not only beautiful but also structurally sound and safe for your family and guests.
Versatility: Whether you dream of a cozy space for outdoor gatherings, a sun-soaked deck for lounging, or a multi-level masterpiece with built-in features like seating and lighting, we have the expertise to bring your vision to life.
Budget-Friendly Options: We understand that everyone's budget is different. We offer a range of options to accommodate various budgets without compromising on quality or aesthetics.
Timely Completion: We respect your time and strive to complete your deck installation efficiently, so you can start enjoying your outdoor oasis as soon as possible.
Customer Satisfaction: Your satisfaction is our ultimate goal. We're committed to delivering a deck that exceeds your expectations and enhances your outdoor living space.

Imagine warm summer evenings spent on your new deck, hosting barbecues, relaxing with a good book, or simply enjoying the beauty of your outdoor surroundings. With our deck installation services, you can turn your outdoor dreams into a reality.

Contact us today to schedule a consultation and take the first step toward transforming your outdoor space into a welcoming, stylish, and functional area that you'll cherish for years to come. Elevate your outdoor living with us!